After a few months of test, we are happy to announce the launch of classroom.oggm.org, a JupyterHub server designed to help teachers use OGGM in their classes.
What is it?
For those of you unfamiliar with Jupyter: JupyterHub is an online server allowing multiple users to connect to a single machine preconfigured for a given purpose (mostly: running Jupyter Notebooks).
classroom.oggm.org is a JupyterHub server running on a machine located in Bremen (Germany), with OGGM and OGGM-Edu pre-installed. Teachers (and their students) can ask for an account and will be given 10Gb disk space each, as well as a few resources (up to 2G RAM and 2 CPUs). This should be more than enough to run the OGGM-Edu notebooks experiments!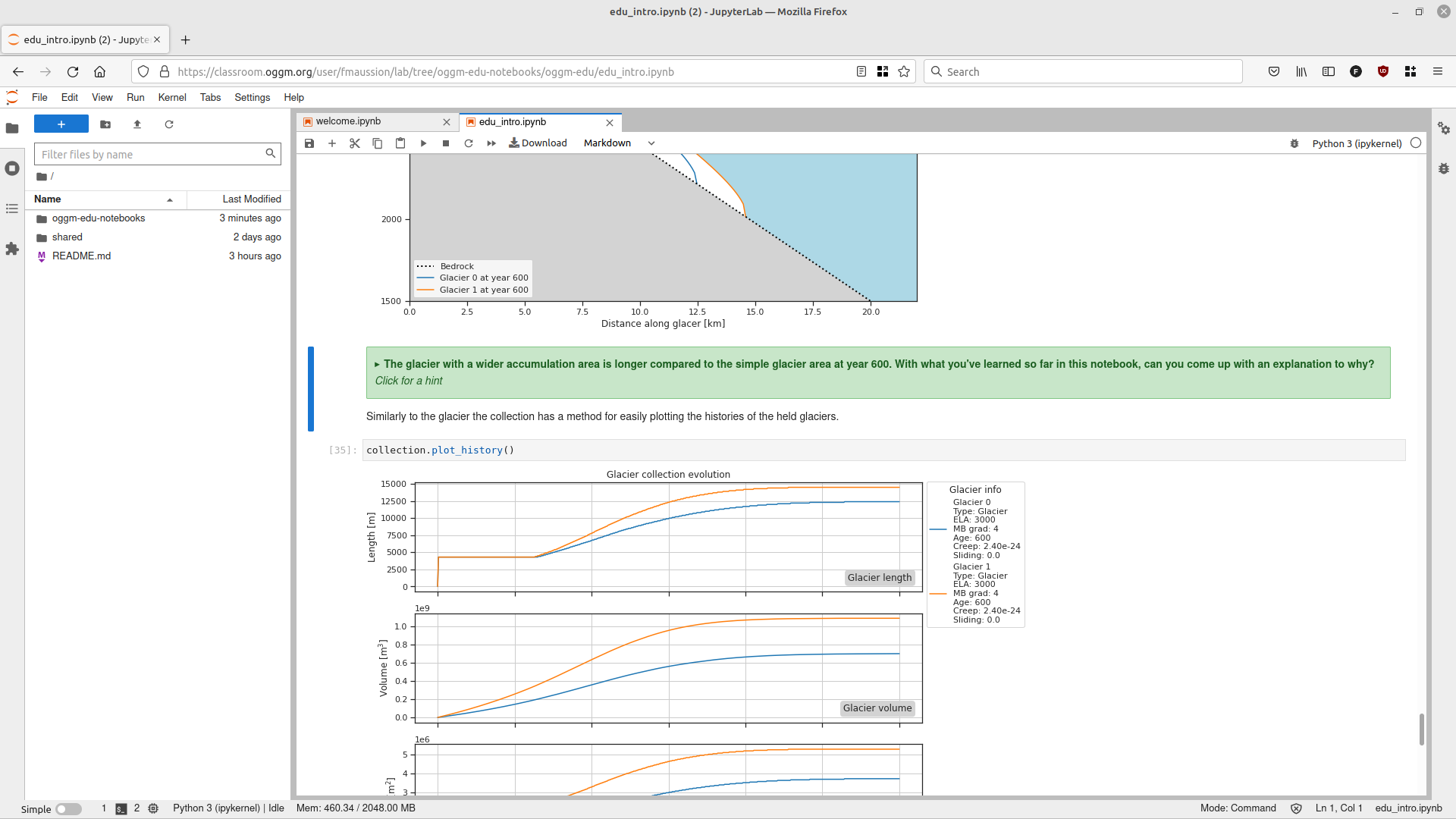 Who can use it?
We should have enough resources to give every interested teacher an account to try it out. Just get in touch and tell us who you are and why you want to use the classroom. The server should be strong enough to accommodate for a class of about 16 students login in at the same time, probably a little bit more (needs testing). Therefore, we should be able to host a few classes per semester, as long as they aren't all happening at the same time! Where possible, we would like to prioritize classes from less favored backgrounds; but please get in touch and we'll do our best! We can't guarantee you a spot, but we may provide some support to help you set-up a hub on your university premises.
Have fun with OGGM-Edu!
---